COMMUNITY ACUPUNCTURE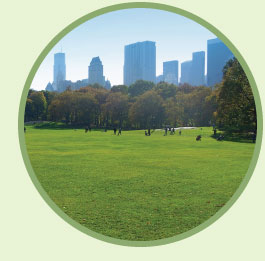 Affordable healthcare is a growing concern for all of us. Manhattan Community Acupuncture wants to be a part of the solution to the healthcare crisis. We are dedicated to providing high-quality individualized treatments in semi-private and private settings. This allows us to see multiple patients per hour, thus lowering the fees for you, making acupuncture more accessible. While the idea may seem quite radical compared to how acupuncturists practice in the United States, this is how acupuncture is practiced in China.

Research has shown that acupuncture works best when you are treated frequently and regularly. The reality is that in New York, many insurance companies do not cover acupuncture. And then you have the uninsured -- over 1 million in NYC alone. Thus it can become financially prohibitive for many to receive regular treatments as a private acupuncture treatment in NYC can cost anywhere from $75 to $150 a visit. By offering our sliding scale, we are hoping to make acupuncture accessible to you. Our primary goal is to make acupuncture affordable so you can come in to get well and stay well!
HOW YOU BENEFIT THROUGH COMMUNITY ACUPUNCTURE
The cost of medical care for you drops dramatically
You continue to receive personalized individual care in a relaxing, nurturing healing environment
HOW MUCH DOES IT COST

The fee is $35 a treatment (+ initial $10 paperwork fee). This is to separate the issues of money and treatment so you will be able to come in more often and get better and stay better.
PLEASE KEEP THIS IN MIND
Don't come on an empty stomach -- have a light snack if you haven't eaten anything all day.
Wear loose clothes comfortable clothes where you can easily roll up to your elbows and knees as we need to access those areas for acupuncture.
Feel free to bring whatever personal items you need to make yourself comfortable such as a personal listening device.
Please be mindful of other people in the room when receiving treatment by turning off your cell phone. We would also appreciate it if you could refrain from wearing perfumes/colognes as it can trigger migraines in some people. Thank you.
What we need from you, to make this available to you and others, is referrals. If your experience is positive then please share it with others.