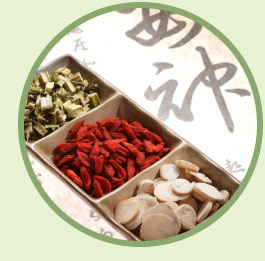 Links

Here are some links that we thought you may be interested in. These are for educational and entertainment purposes only. This should not be used as a substitute for seeing a qualified practitioner for your condition.

Acupuncture.com – the most comprehensive acupuncture source on the net
(www.acupuncture.com)

American Institute for Cancer Research - cancer charity that fosters research on diet and cancer prevention and educates the public about the results (www.aicr.org)

Dr. Ben Kim – experience your best health (www.drbenkim.com)

Chet Day's Health and Beyond – helping men and women improve their lives with outstanding natural health articles and health food recipes (www.chetday.com)

Community Acupuncture Network -- nonprofit organization of practitioners, patients, and supporters whose goal is to make acupuncture more affordable and accessible (www.communityacupuncturenetwork.org)

Curezone – educating instead of medicating (www.curezone.com)

Dandelion Revolution – innately available healthcare from the ground up (www.dandelionrevolution.com/blog)

Delicious Living – real food, natural health, green planet (www.deliciouslivingmag.com)

Eat Wild – the #1 site for grass-fed foods and facts (www.eatwild.com)

Evidence of Healing – a discovery of how to approach alternative self-health management with eyes wide open (evidenceofhealing.blogspot.com)

Food and Healing – featuring the work of Annemarie Colbin, Ph.D. (www.foodandhealing.com)

Foods 'n' Herbs – Chinese food therapy (www.foodsnherbs.com)

Food Politics – nutritionist Marion Nestle's blog (www.foodpolitics.com)

Gary Null – your guide to natural living (www.garynull.com)

Healingwell.com – on diseases, disorders and chronic illnesses (healingwell.com)

The Healthy Skeptic -- challenging mainstream myths about nutrition, health and disease (www.thehealthyskeptic.org)

Holisticonline.com – comprehensive information about health (www.holisticonline.com)

India Curry – Indian foods, cooking, health (www.indiacurry.com)

Kath's Musings on Chinese Medicine, Healthy Living & Spiritual Matters – cultivating health with Chinese medicine (www.acukath.blogspot.com)

Kitchen Table Medicine – get health & enjoy life (www.kitchentablemedicine.com)

Local Fork – better food for everyone (www.localfork.com)

Local Harvest – real food, real farmers, real community (www.localharvest.org)

Mahanandi – cooking with consciousness (www.themahanandi.org)

Makeover Fitness – good instructional pictures and videos of exercises (www.makeoverfitness.com)

Natural News – natural health, natural living, natural news (www.naturalnews.com)

The New York Times Well Blog – Tara Parker-Pope on health (well.blogs.nytimes.com)

Dr. Weil – your trusted health advisor (www.drweil.com)

Wisdom of Healing – herbal and wellness education (www.wisdomofhealing.com)

The Weston A. Price Foundation – for wise traditions in food, farming and the healing arts (www.westonaprice.org)


Research Articles

Coming soon!