Read what others have to say about Jeanette Kim-Lau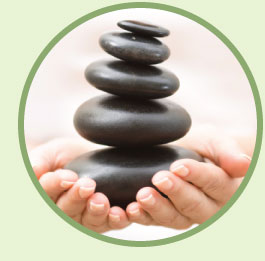 "Initially, I sought help from Jeanette Kim for shin pain I was experiencing as a result of running. During my consultation, I mentioned that I suffered from a form of colitis and could she help me with that as well. Happily, her answer was yes and through various treatments including acupuncture, and herbs, I was not only able to successfully train for and complete a marathon but more importantly, was able to gain control of a debilitating problem. I could not have been happier with my results."
- Shawnie B.
New York, NY
"I have been using acupuncture for over 20 years. Being a competitive athlete I can not afford to lose too much time due to injury and I found that acupuncture is the best treatment to get me back to my training schedule in a relatively short time. It is therefore also important to have a good practitioner, especially someone that understands the profession and cares about their patients. After using a few different acupuncturists in New York I finally met up with Jeanette and realized that she is the one that I trust and she is the most knowledgeable of all the people that I visited. Jeanette is very professional and always makes time for her patients even if she has a very busy schedule. She is always researching new developments in her field and applies techniques that works for each particular patient. She shows an active interest in the well being of her patients and has helped me on many occasions to get well in a short period of time. Without her help I am not sure how I would have been able to keep up my training schedule and meet my personal goals. I would recommend her to anybody who is interested to get well and overcome numerous ailments. She is one of the most knowledgeable and caring practitioners in the acupuncture field that I have come across."
- Pieter B.
Brooklyn, NY
"Over the last few years, my health had quite deteriorated. Digestive problems, a weak immune system, allergies, and excessive weight gain were my biggest health concerns. Since being treated by Dr. Kim-Lau, my digestion and immune system have greatly improved, and this allergy season, I did not need to resort to my usual allergy pill for relief. I have managed to lower my weight and maintain it. Acupuncture has also helped me to manage stress. The combination of acupuncture and Dr. Kim-Lau's recommendations of natural herbs/roots have aided in improving my overall health, and the conditions that afflicted me, are now under control.

I live and work in New Jersey, but happily travel to Manhattan to see Dr. Kim-Lau. It is worth it."
- Ana D.
Union, NJ
"If you are planning to seek acupuncture treatment please consider Dr. Jeanette Kim. Dr. Kim is a knowledgeable health care professional. She combines her skills in Traditional Chinese Medicine (in which she has earned her degree), herbology and acupuncture, to offer a comprehensive treatment plan. Having been treated by Dr. Kim for over 1 1/2 years, her pain management control for my arthritis has greatly decreased the pain levels associated with this condition. On a personal level Jeanette's medical and healing skills are only surpassed by her qualities of humanity."
- James G
Babylon, NY
"On April 8, 2010 I fell and injured my neck, back, and elbows. My chiropractor recommend me to visit Jeanette Kim-Lau. I was a little bit nervous at first. She is very compassionate and friendly. She has helped me out mentally and physically. The atmosphere is very peaceful and serene. She takes pride in helping you to fill relax and stress free. In my second visit with Jeanette I noticed that I was walking much more confident, not slouching like before. Jeanette has been a blessing in my life. She listens to me. I would recommend her to any one who is interested in acupuncture. I'm really glad to have met her. We need more people like her in this world, I like her positive energy!! Oh you will sleep peacefully."
- Candy S
New York, NY
"I have been suffering from chronic urticaria for years. Instead of taking my usual anti-histamine (and waiting hours for it to take effect), Jeanette gave me an acupuncture treatment. In 20 minutes, my hives were gone! This was my first experience with acupuncture, and I have to say I am intrigued by its potential."
- Na Young K., MD
Washington, DC
"Jeanette is a great acupuncturist. Within only a few treatments my back pain went from unbearable to basically non – existent. I would recommend Jeanette to anyone…"
- Suzana P.
Woodbridge, NJ
"An arthritis attack in May 2005 prompted me to explore alternative medicine remedies. I embarked on a research project to find the best caregiver for my situation.

Jeanette came highly recommended through a friend's acupuncturist. After our first conversation on the phone, I knew I found the right person. Jeanette is gentle and careful during needle application. She monitors sessions by checking on comfortability of the needles, music and room temperature.

I look forward to my weekly appointments as I ALWAYS leave feeling calm and at peace.

I have been a patient for approximately 6 months and am very satisfied. I have recommended her to friends and will continue to do so!"
- Michelle M.
New York, NY
"I have had chronic neck pain all my adult life. I have visited acupuncturists all over the world Dr kim-lau's treatment, master tungs method has helped me immensely..i highly recommend it."
- David L.
New York, NY
"Over six years, I tried all sorts of Western medicine for my monthly fevers and night sweats and nothing worked. After just three months of Dr. Kim's herbs and acupuncture treatments, most of my debilitating symptoms were gone. It was unbelievable. And Dr. Kim is so sensitive to my needs (my fear of needles, especially), she makes the treatments seem like a day at the spa."
- Sachiko N.
New York, NY

"I found Jeanette Kim-Lau on the internet, through the Manhattan Community Acupuncture Network, in search of an affordable practitioner. She is sensitive to her patient's needs and works to alleviate and solve ailments realistically."
- Sharon B.
New York, NY


Do you have an acupuncture story you'd like to share with us? Please send your testimonials to: info@manhattancommunityacupuncture.com.